Graduate school is becoming more and more important in
differentiating yourself
from the competitive workforce and
excelling in the career of your choice
. Whether you're finishing your undergraduate career or working a nine to five job, selecting the right graduate program can become extremely difficult and overwhelming. Hopefully I will be able to walk you through a few simple steps to help you find the graduate program that is right for you.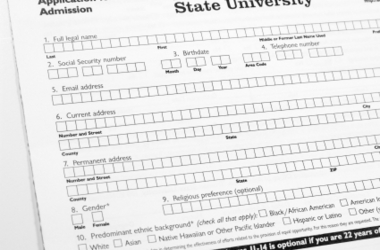 1) List your reasons for attending graduate school
Better long-term career choices
Job market (economic conditions)
Passion for a certain field
You get the idea, writing down reasons will help you create a broad understanding of why you have chosen to apply for graduate school. Also, writing down your reasons should help you decide whether you want to attend graduate school for the right reason(s). I think it's extremely important to be passionate about your field of study because the amount of work that will be required of you on a daily basis will easily weed out the students simply attending for resume building or monetary reasons.
2) List key factors you would like incorporated in your program
Emphasis on Technology
Global Perspective
Industry leading professors
These examples above are actually what I was looking for in a graduate program. The Integrated Marketing Communications (IMC) Program at Northwestern University offered all of the above. The two that sold me on the program were an emphasis on technology and a global perspective (the 2010 class consists of roughly 50% international students representing over 14 countries). The reason these two factors were so important to me was because I feel that technology will become more and more important every day and the global perspective allows students to meet and work with people from different cultures and backgrounds. More importantly, listing these key factors will help you narrow your focus on programs that you will really benefit from rather than focusing on the idea of "whoever will take me" – many students have a problem of applying to as many schools as possible and then deciding where to go once accepted.
3) Research!
Visit the website
Email Graduate Admissions
Schedule a visit
After listing your reasons for attending and your key factors, you should now have created a selective list of schools that meet your criteria. I highly recommend visiting the website for the graduate program and really researching everything about the program – This will really pay off if you decide to visit in the future. Also, don't be afraid to email  or call someone in admissions and have them answer some of your questions (that's their job!). If you like what you see, schedule a visit.
4) Be Persistent
Visit
Interview
Follow up
Last step – the visit. This is by far the most important step. Visiting the school will really help you decide if this is the place you want to be – It will hopefully give you a "feel" for your new university and help reassure your feelings about attending graduate school. Most graduate programs require an interview but if you are not required, I recommend you go ahead and schedule one. By scheduling an optional interview, the admissions department will be able to put a face to the name on an application and you will be setting yourself apart as a persistent and outgoing person (exactly what graduate schools look for). I made a point to include the interview and follow up because I believe these two steps really helped me get into my program. The power of a ten minute informal interview and a simple thank you note can go a very long way.
Author:
Johnny Schroepfer is a Integrated Marketing Communications Graduate Student at Northwestern University. Connect with Johnny on Twitter @jbschroe or visit his website: http://www.johnnyschroepfer.com.
Related posts: